Horological students are being encouraged to apply for the latest scholarship grants on offer through QEST. The next round will be open 9 January – 13 February 2023  and details of how to apply are available online at qest.org.uk
There are two types of funding available. Scholarship funding supports individuals in their training which can be an MA, a college course, short courses or bespoke training with a master craftsperson.
Alternatively, apprenticeship funding supports makers earlier on in their careers by supporting their wage during an apprenticeship with a master craftsperson.
Makers in all craft disciplines can apply to either funding stream, depending on their current skill level and the type of learning they wish to pursue.
Patrick Woodward, is a recent QEST apprentice. He has just completed a four year horology apprenticeship with Geoff Allnutt at J E Allnutt & Son, Midhurst.
He said: 'QEST is an excellent organisation which focusses on helping endangered crafts. As watchmaking is on that list and as I was doing an 'old fashioned' apprenticeship, with a large concentration on learning traditional skills, Geoff and I thought QEST might show an interest in me.'
Patrick, who studied the BHI Distance Learning Course as part of his practical apprenticeship, said the maximum length of funding that can be awarded is three years, and added that QEST's input was greatly valued allowing him to really focus on hand skills and becoming a competent watchmaker.
'The QEST funding went toward my wages and basic bench set up costs such as a chair, light, vice and starting hand tools,' explained Patrick. 'It also enabled Geoff to spend more time training me as for the first three years I did no customer work but, instead, was encouraged to learn very complex repair techniques. It has also gone towards the payment of courses  at the BHI.'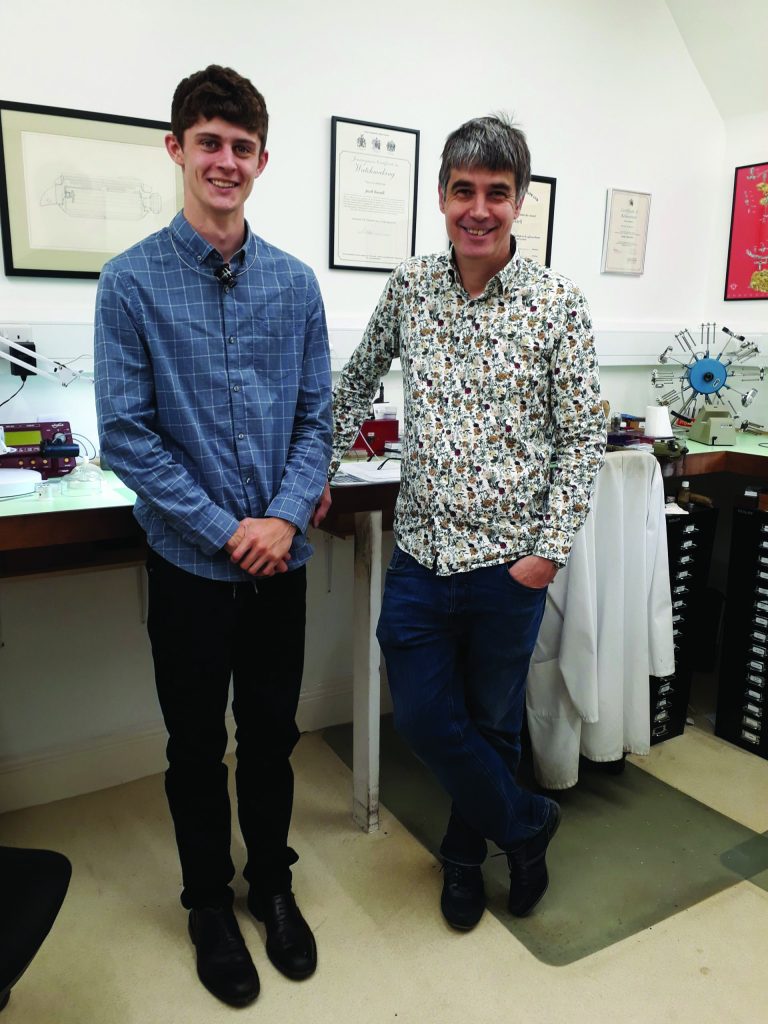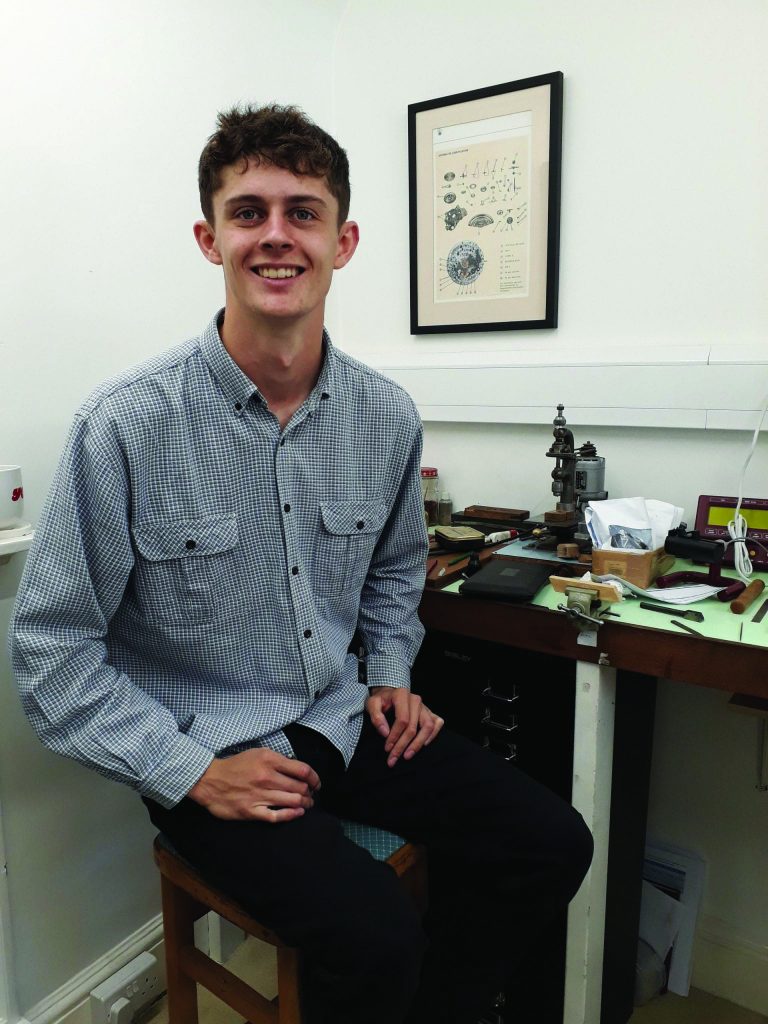 Patrick says he can't recommend QEST highly enough and is grateful for their support.
'It is a genuinely friendly organisation. As well as the funding, it offers opportunities to meet other makers and crafts people from many different trades, which I found both fascinating and informative.'
Patrick, who has recently completed the DLC,  was awarded the BHI's prestigious Bronze Medal at their Award Ceremony in November. His time studying saw him completing  complicated restorations on five watches, including making sapphire locking stones for a duplex escapement. He hopes in the future to further his skills to enable him to restore antique watches and says he would also like to  have a go at making a spring detent for a pocket chronometer. He adds: 'I am aware of the high level of craftsmanship required but I feel now would be a good time to work towards that level.'
In the meantime Patrick feels very settled at J E Allnutt and says he is looking forward to working there for many years to come.
'We see a large variety of vintage wrist watches and antique pocket watches so there is no telling what I'll be working on day to day, which I enjoy. It's an extremely friendly team with the opportunity to work on some interesting pieces, what more could I ask for?'