Two top students at the British School of Watchmaking have won BWCMG  prizes for achieving the highest overall grade on the two courses run by the Manchester-based facility.
Naïs Hamelin, received the award for her work on the 3000 hour course. She will recieve a £500 Cousins tool voucher.
Krzysztof Stanulewicz, a student on the 1800 hour course, will receive a voucher to the value of £250.
Guild Chairman Paul Roberson FBHI said he was delighted to continue to encourage and support young people into horology.
'I would like to offer my sincere congratulations to both students and wish them well for the future.'
Naïs, who was born in Metz, France, went to engineering school in Strasbourg, before studying maths at University.
She said: 'I decided that I wanted to do something more practical but still science orientated. I have always enjoyed manual work and mechanisms so I thought watchmaking would meet all those criteria. I had an interview at the British School of Watchmaking and got accepted.'
'My time at the BSoW was great. I finally found what I wanted to do in my life and something I was passionate about.'
'On the first day, they told us that after a few weeks we'd work to tolerances of a hundredth of a millimetre or even microns, which sounded crazy at first!'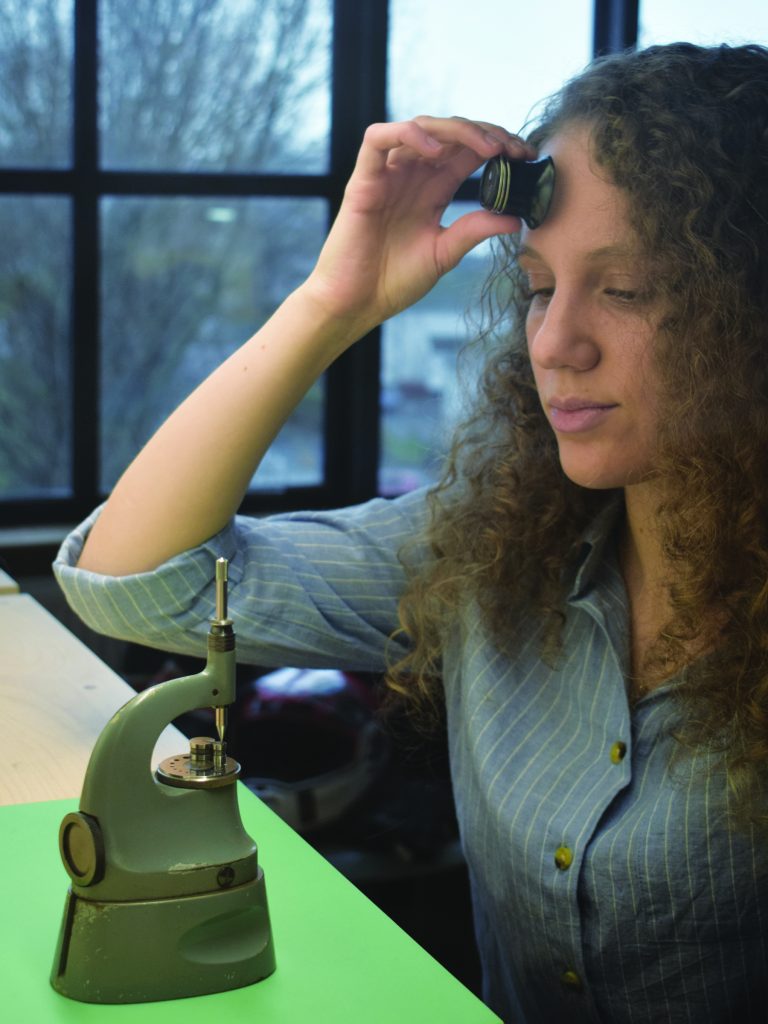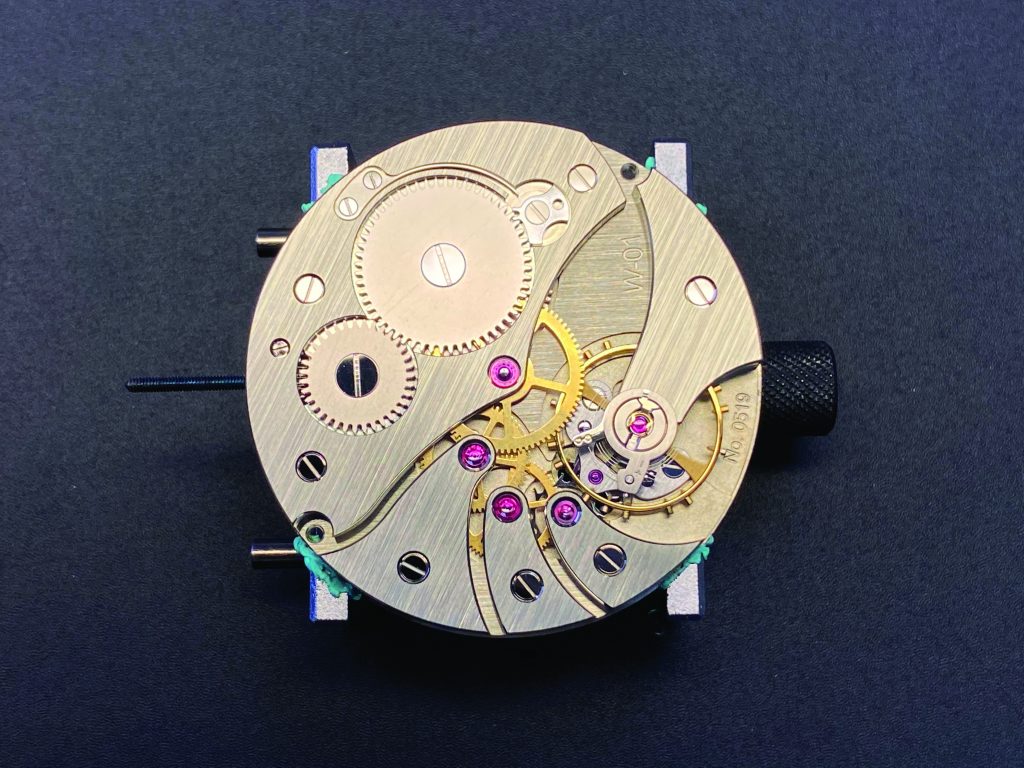 'The course is made so that you progressively go to tighter tolerances through micromechanics and turning, which was probably one of my favourite parts of the course. The tutor we had, Brian Birkmyre, really helped us evolve by sharing his previous experiences and techniques he had learnt throughout his career.'
She added: 'The school provided us with a movement in German silver, called W01, which required us to make a winding stem, a balance staff and a hairspring. After regulation tests performed by myself, this was then sent to COSC to certify the movement as a chronometer. My W01 passed the COSC tests and is now certified as a chronometer. I was then able to complete the hand finish of the mainplate, bridges and wheels.'
'We also had the opportunity of doing a project watch during the course. For mine, I decided to move the hour hand so that the hour, minute and seconds would be aligned. As if that wasn't challenging enough, I also decided to make my own mainplate and a 3/4 bridge from scratch.'
'I really appreciate that I have been given the Guild's award, it makes me feel proud of my achievements.'
Naïs currently works for a company in Glasgow called anOrdain, who make beautiful enamelled dials. Her job is to prototype and add complications onto already existing movements, as well as to decorate movements.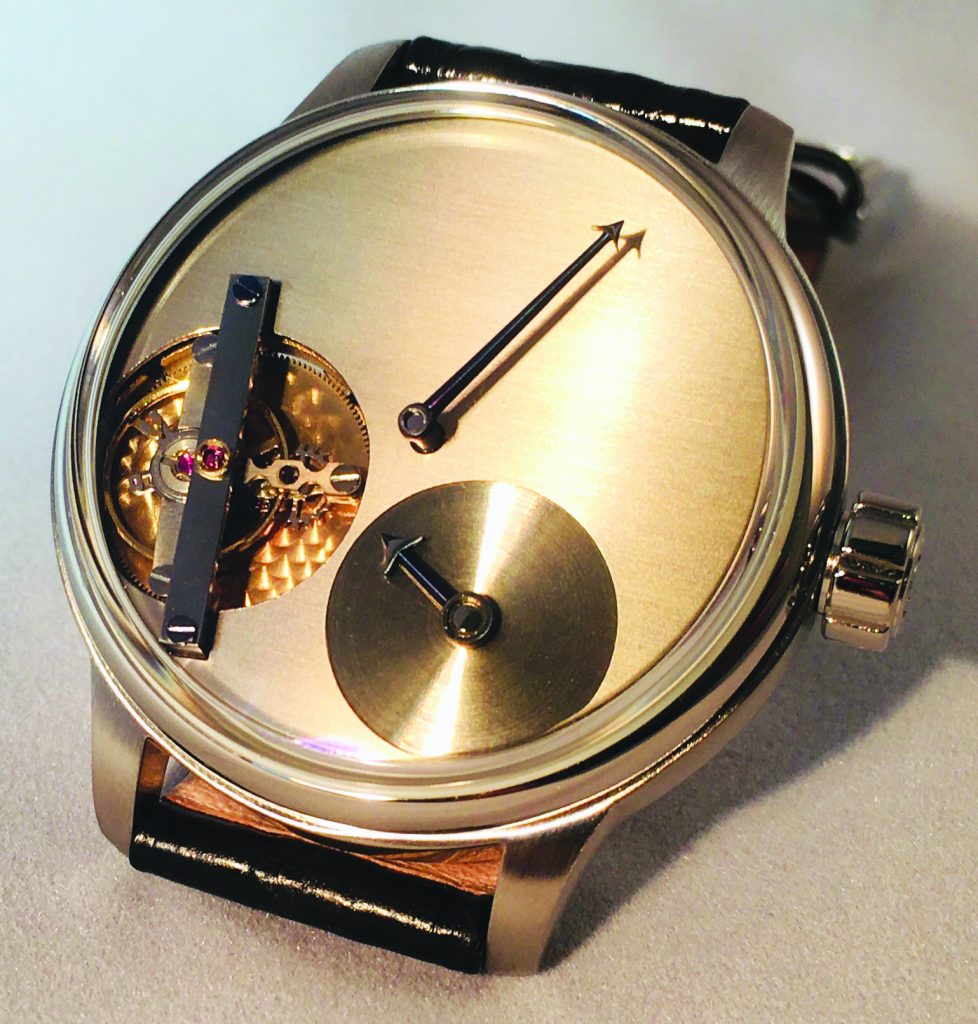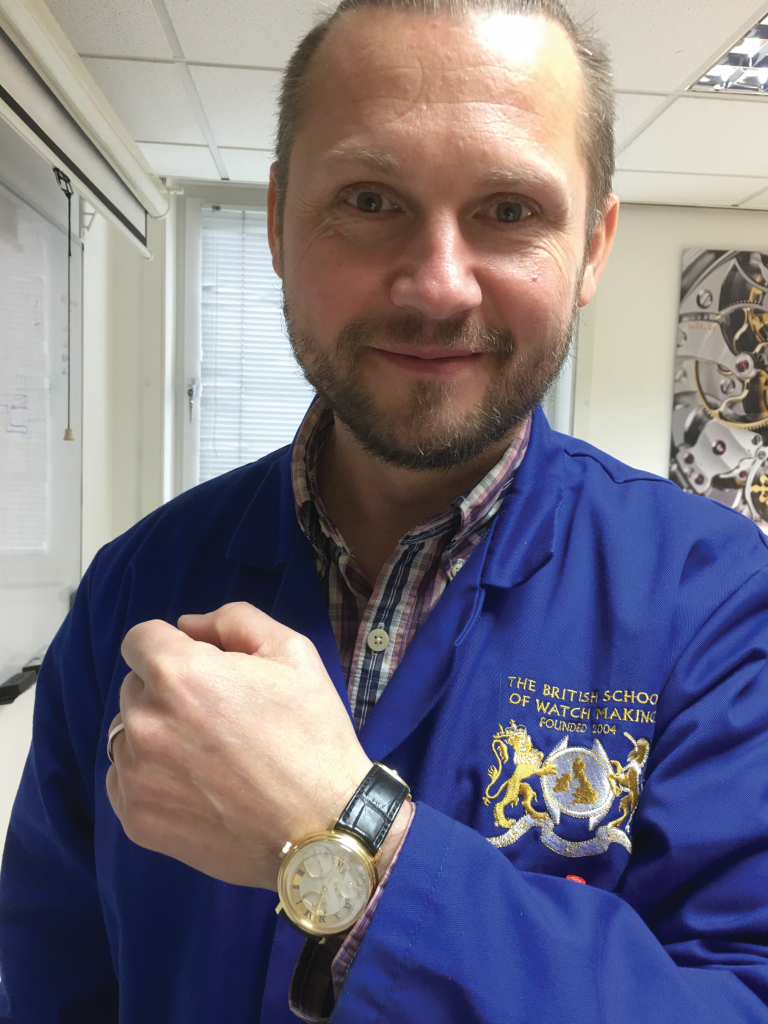 Krzysztof was born in Poland and moved to the UK in 2005. He remembers, as a boy, his Grandfather working on motorcycles and his Uncle owned a garage repairing motor cars.
He said: 'My uncle had several Omegas and he would let me wind them – I think that's what first got me interested in watches.'
'When I first arrived in England I worked as a grave digger and a general handyman. I remember a 1850s gate lock at the Islington and St Pancras Cemetery had broken. It was quite complicated but I managed to take it apart and fix it. I then thought maybe I can fix watches too.'
Kris joined Epping Forest Horology Club and started to take watchmaking more seriously. It was there that he found our about BSoW. In 2016, he started to work for Breitling, who sponsored his place on the 1800 course, which he thoroughly enjoyed, despite the restrictions of coronavirus.
'While I was there I was lucky enough to meet David Newman and he let me try on his George Daniels watch – this gave me the motivation to make my own tourbillon prototype, alongside my other college work.'
'The tutors at BSoW, Tom Keegan and James Robinson, were fantastic. I loved every minute of it. When I did anything wrong Tom would say "Just Do it Again!" I have that slogan up in my workshop. It encourages me never to give up.'